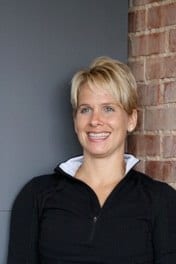 Studio owner Lori Payne earned her Pilates teaching certification through Colleen Glenn in Dallas, Texas in 2002. She then obtained her national certification through the Pilates Method Alliance in 2006. Lori has continued her quest for a deeper understanding of the Pilates method by completing the three year Masters Teaching certification in 2010 and her Advanced Teacher Training Program at The Pilates Center of Boulder in 2013.
Lori earned a B.S. degree in Human Development from Vanderbilt University and a degree in Physical Therapy from the University of Oklahoma. Prior to her Pilates training, she worked as a licensed clinician in an outpatient setting specializing in soft tissue and joint mobilization, particularly of the spine.
She is a regular guest lecturer at the University of Oklahoma College of Allied Health and teaches Pilates continuing education classes to other physical therapists. What Lori loves the most about Pilates is the intrinsic strength that comes from this deep mind, body method of movement.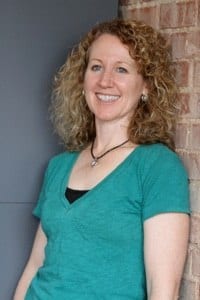 LuAnn received her comprehensive Pilates teaching certificate through the PhysicalMind Institute in 2008. LuAnn is nationally certified through the Pilates Method Alliance. She completed her Masters Teaching program in 2012 and the Advanced Teacher Training Program in 2013 at the Pilates Center of Boulder.
LuAnn is a nationally certified Massage Therapist. She studied under Gephart Parzer in Oklahoma City. She has attended many Myoskeletal workshops from Erik Dalton. LuAnn is also certified with Rock Tape Kinesiology Tape and Instrument Assisted Manual Therapy. She completed level 1 Neurokinetic Therapy, NKT, and is continuing on to level 2.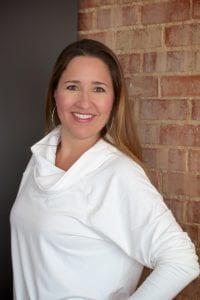 Dia Best was born and raised in Oklahoma City and graduated from the University of Central Oklahoma earning a B.S. and M.A. in Psychology.
Dia's transition into Pilates was a natural one since she has a lifelong commitment to being active and played many sports growing up. When a friend introduced her to Pilates in 2008 she began taking lessons. Very quickly Dia began to realize how life changing this mindful movement was for her and began dreaming of teaching it to others.
After a 12 year career as a school psychologist, Dia followed her passion and enrolled in the advanced teacher training program at The Pilates Center of Boulder. All of her apprentice hours were accomplished at Absolute Balance and Dia completed her 950-hour Pilates certification in 2011.
Dia is skilled as a comprehensive instructor on all Pilates equipment and earned a national certification through the Pilates Method Alliance in 2012. She has received her Master's certification from The Pilates Center and is a teacher trainer for The Pilates Center of Boulder's teacher training at Absolute Balance.
Jennifer Kerr earned her B.S. degree in Health and Sports Science from the University of Oklahoma in 2002. Jennifer received her personal training certification from American College of Sports Medicine and worked as a personal trainer while she attended Physical Therapy School. She graduated with her Masters in Physical Therapy from the University of Oklahoma in 2006. Following graduation, Jennifer worked as a licensed physical therapist in an outpatient orthopedic setting. Jennifer completed a long-term Orthopedic Manual Therapy program in the Kaltenborn-Evjenth Concept in 2010 which allowed her to master manual therapy skills including joint and soft tissue mobilization.
Prior to changing her major to Health and Sports Sciences, Jennifer was a ballet major for 2 years. Jennifer began taking Pilates reformer classes to prevent and treat dance-related injuries. She quickly developed an appreciation for the importance of Pilates in rehabilitation. She has continued to make Pilates a part of her personal life. Jennifer has attended Pilates for Rehabilitation Professionals continuing education courses and frequently uses Pilates exercises in a clinical setting to treat her patients.